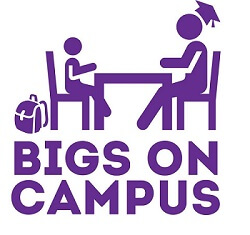 Bigs on Campus – Interactive Campus Tour!
Bigs on Campus Interactive Campus Tour:
Date: Sunday, March 4, 2018
Time: 1-4pm
Where: Western campus- meet in the UCC atrium
What: An interactive campus tour! Join us for a scavenger hunt as we tour Western campus. There will be activities in all your favourite subjects: music, language, science, technology engineering, and math! Come see what university life is like, enjoy food and refreshments, and compete for prizes!
Don't forget! Every time a little attends a Bigs on Campus event, their name gets put into a draw to win a $1000 RESP (drawn in December).
To attend a Bigs on Campus event, please register with Allison
allison.huston@bigbrothersbigsisters.ca