Believe in the potential that is within every child
If you're reading this page, you are likely one of the many people in our community who have BIG dreams for our children's futures. Whether you've experienced the power of a mentor first hand, or felt what it's like not to have anyone to lean on, then you already know the difference having someone to be there for you can make.
By signing up to become a monthly donor – what we call a Big Believer – you will be supporting our cause and spreading your generosity throughout the year. No matter the amount, your monthly commitment ensures that there is a ready and reliable stream of funding available to help us match more children.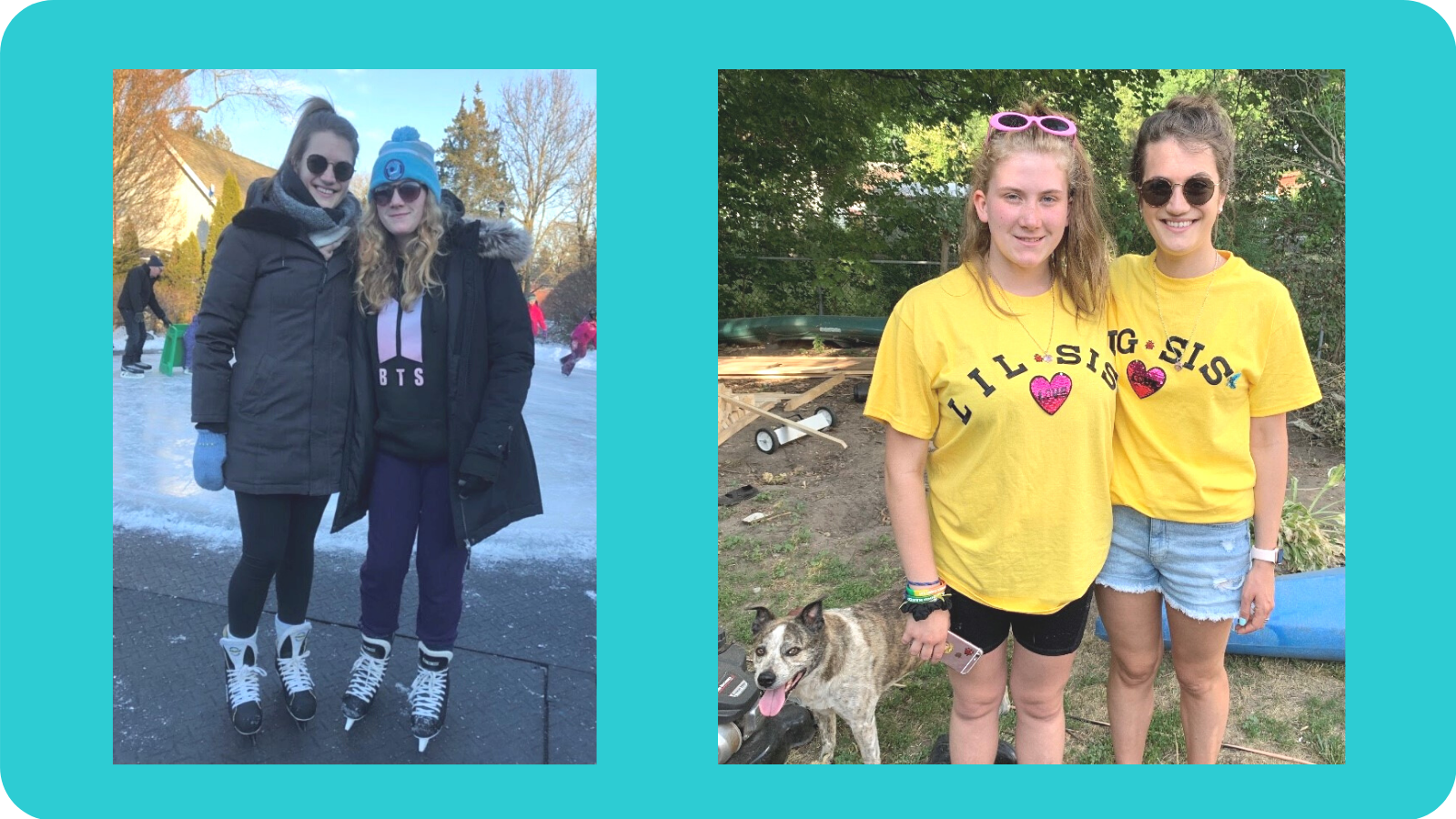 In 2013, a 13-year-old girl named Sierra was going through a difficult time. She and her four younger siblings had been removed from their mother's home. As the eldest sibling, Sierra spent a lot of time worrying about what the future would bring for them all.
At the same time, Heather, a sales professional, was looking for an opportunity to make an impact on a young person's life. Growing up, her father was a Big Brother and she saw firsthand the positive difference a 1:1 relationship with a Big could make on a Little.
Our agency matched Sierra and Heather in September 2018 just as Sierra entered foster care. She was separated from her siblings and our team felt that the consistency and support of a Big Sister would make a world of difference in this young girl's life.
And it has.
Since being matched, Sierra's life has changed for the better. She was adopted by Christine, who Big Sister Heather describes as an incredible woman, and is regularly in touch with her younger siblings.
As Sierra's relationship with Heather grew, she became more confident, more trusting of adults, and as Heather puts it, "more hopeful for her future." They have many favourite activities, like hiking with Heather's dog, Levi, and going to The Factory.
When Sierra thinks back to the early days of the match, she remembers missing her siblings. Having Heather by her side as a stand-in sister provided her with a lot of comfort during a very challenging time in her life.
Today, all three women consider themselves family. Sierra's adoptive mother says, "Heather has become part of my village that is helping me raise Sierra."
When Sierra was asked about her favourite part of having a Big Sister, she said it's knowing that she'll always have someone to talk to.
Become a monthly donor today and help more young people like Sierra!