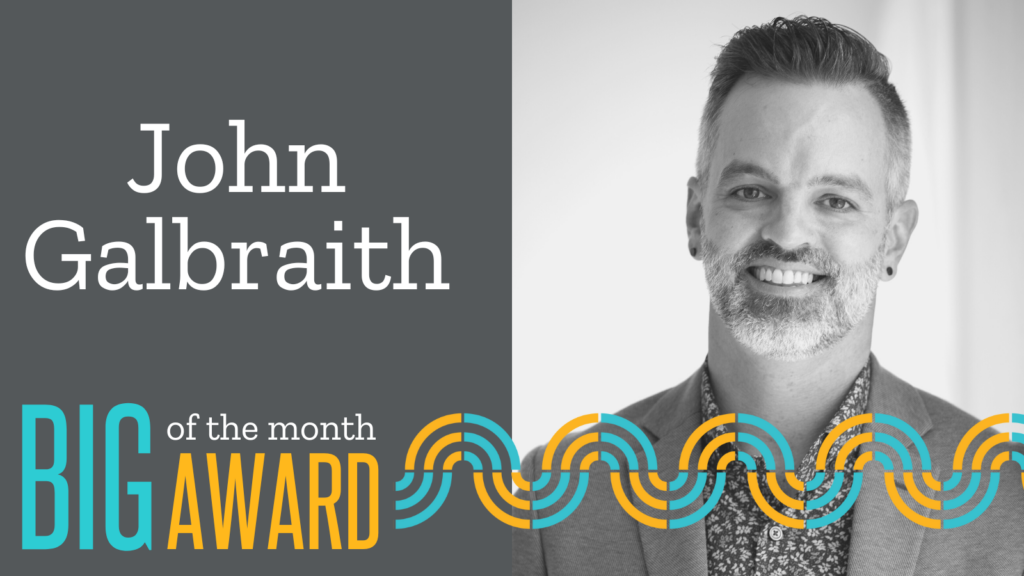 Have you ever tried snowshoeing? How about wood chopping? Well, this match has!
Part of being a terrific Big is getting their Little to try new activities that are outside of their comfort zone. That is exactly why we picked John to be Big of the Month. John gives his Little, Ty, the opportunity to experience activities he would not otherwise get a chance to do.
John grew up on a farm and has always felt a strong connection to nature. He was raised in a small town where he would often get into trouble and bring home bad grades. That's why he was surprised when he was accepted to college for Entrepreneurship. John now finds himself as an operations lead to a growing software company.
One day John realized he did not have much of a life outside work. He wanted to reconnect with nature, get outside and find joy in his life again. Our mentoring coordinators found John a Little who would do just that.
Ty is a 13-year-old who has responded well to John's encouragement and support. He likes to have space without being judged, where he his free to express himself. John provides him with just that.
One of the best experiences John can remember having with Ty was teaching him how to chop wood. Ty was surprised at how fast he picked it up and John was so proud of his Little.
John has mentioned that he and Ty are "good buddies." Having only been matched for just over a year, we cannot wait to see what other wild adventures these two get up to!