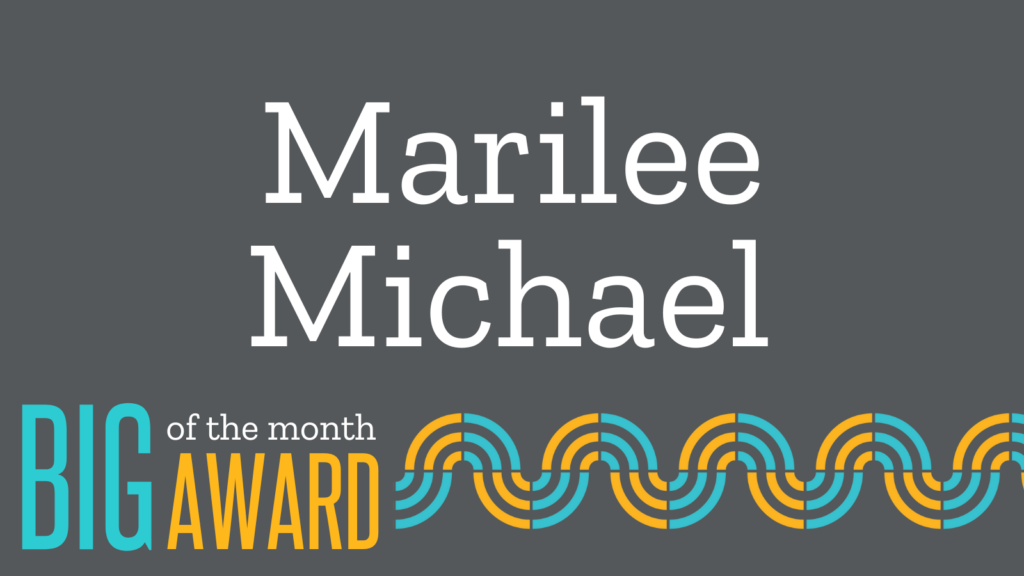 Marilee Michael is an extraordinary mentor! She has created an open communication style with her Little, which has helped make their bond so strong. This connection has the match feeling like they have known each other for years!
Commitment can often be a struggle, but not for Marilee. She's been steadfastly meeting with her Little every Saturday afternoon from the time her Little was 13 to now 15!
Even when her Little is out of town and the two can't be together in person, Marilee will make sure they get together virtually. Every Saturday afternoon!  
Marilee had always wanted to volunteer but life kept getting in the way. She also enjoyed helping children. One day her friend changed two lives by telling Marilee she should look into volunteering at Big Brothers Big Sisters.
When it comes to activities, this match has done it all! Crafts, mini golf, The Factory, swimming, cooking, sewing…the list goes on.
The two have also learned to set boundaries when it comes to their "match meets." Marilee has seen her Little become more comfortable trying new adventures over time.
With this foundation, we believe this match will be meeting every Saturday afternoon for years to come!