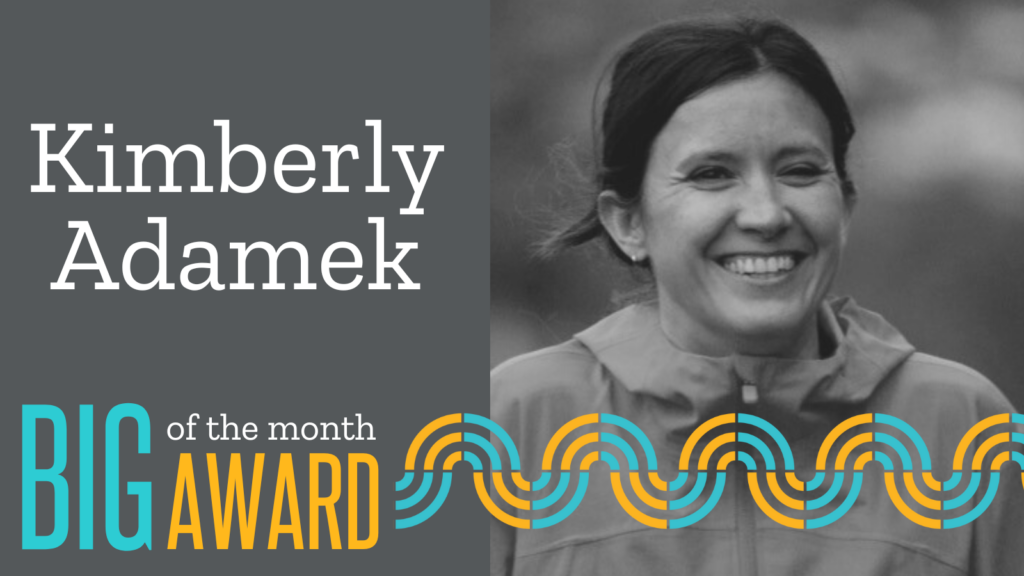 One of the greatest impacts our Bigs can have on their Littles is preparing them for the future.
Big Kimberly expands possibilities for her Little, Skyler, by encouraging him in his school and work life. Skyler is 16 years old so this is a crucial time to start building pathways towards his future.
Kimberly and Skyler have visited both Kimberly's workplace and her partner's. Kimberly works at Western University. The match has also attended our career workshop called Big Possibilities. Kimberly has become Skyler's go-to person when he is in need of school support.
Kimberly serves as an excellent role model to Skyler through her own career choices. She came to London to purse a PhD in Wind Engineering. She has a personal interest in how building design and shape alter wind flow.
But it's not all work for Kimberly and Skyler – they like to have fun together too! They enjoy skiing, snowboarding, bowling, rock climbing and fishing. Kimberly and Skyler encourage each other to try new things and face their fears together.
Last June, the pair drummed up enough nerve to make a speech to all the VIPs who attended our MEGABike fundraising event. In the pouring rain (and we mean POURING)!  Yet, nothing deters these two. No sooner had their speech ended than they hopped on the bike to join in on the fun.
Kimberly has been a Big for 5½ years. We believe she's such a terrific mentor because she's had such great mentors herself – her brother, parents, friends, art teachers, soccer coaches and colleagues. And clearly, she's learned a lot from them!
Thank you Kimberly, not only for making an impact on Skyler's future, but the future of our organization.