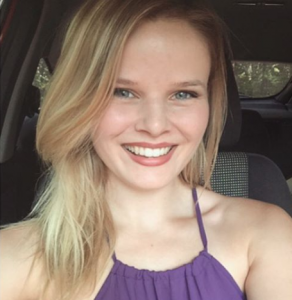 Welcome back to Staff Spotlight!
This important initiative helps us get to know the various staff here at BBBSOLA and helps you learn a little more about our programs. This time we are introducing you to one of our newest staff members Jennifer Graham. Welcome Jennifer! Jennifer is our Conversation Club Facilitator and has been with us for four months.
So, we asked Jennifer what her typical day looked like and she said, "I am the Conversation Club Facilitator at Beal, along with the liaison for the Bigs on Campus program with Western University- so there's lots of running around, and planning fun activities to engage the youth that attend the programs. I also get to use my creativity a lot which is great."
That is amazing! Jennifer what is the best about coming to work each day? She shared, "I love being able to use my creativity and know I am part of a team working towards providing excellent and needed services for local youth. Plus, by being able to attend the events you get to see all of your hard work pay off when matches enjoy the event together."
We certainly are a great team and all of staff at BBBSOLA loves to see their hard work come to fruition with matches at events and more!
But enough business… what abuot the fun stuff? Jennifer told us that she loves doughnuts and would love to someday visit her sister in Australia. She also spoke to some of what she likes to do in her spare time, "I like to paint (paint nites are great because it's practically paint by numbers so you can't mess up!) and going for walks in the woods and conservation areas- especially in the fall when leaves are beautiful."
Thanks so much for sharing with us Jennifer!